We are delighted to announce the winners of this year's Ironbridge Festival poetry competition, as chosen by our judge Pat Edwards. The competition was open to poems on any theme, and we received a huge number of poems from across the Midlands, the UK, and around the world. In addition, we had over sixty entries for the section of the competition specifically for poems from a TF postcode, which enabled us to highlight – once again – some of the amazing poetry talent in and around Ironbridge.
We will be celebrating the winning poems at a free event in Coalbrookdale Community Centre on Sunday 15th October, which will also be attended by our judge, Pat Edwards. The event will start at 11.30am, and TF postcode poets are invited to come along and share one of the poems they entered in the competition. This event is open to all.
The Winners
The winning poems and the PF Postcode Prize poem can be read here.
1st prize:
Scrabble Helen Kay
2nd prize:
The real body Melissa Severn
3rd prizes:
The sound of water Dillon Jaxx
The gerbilarium Juan Carlos Sanchez Fernandez
A psalm for the hotel staff Louise Walker
TF postcode prize:
Year's turn Phil Jackson
TF postcode commended poems:
The Shropshire Union Canal, Wheaton Aston Christopher Bailey
Night Harvest Fiona Jackson
Contradictions of starling Kathryn Anna Marshall
We watch blackbirds fight over apples Kathryn Anna Marshall
Day is dying in the west Avaughan Watkins
The following poets also made it onto the final shortlist for the main competition (all the TF commended poets were also on this shortlist). Congratulations to you all, and the best of luck with sending your work to future competitions!
Penny Blackburn, Jeanette Burney, Karen Evans, Helen Kay, Lisa Kelly, Jenny Mitchell, Vicky Morris, Sandra Noel, Peter Rees, Mandy Schiffrin, Robert Seatter, Fiona Ritchie Walker, David Walrond, Christian Ward.
A Few Words From Our Judge, Pat Edwards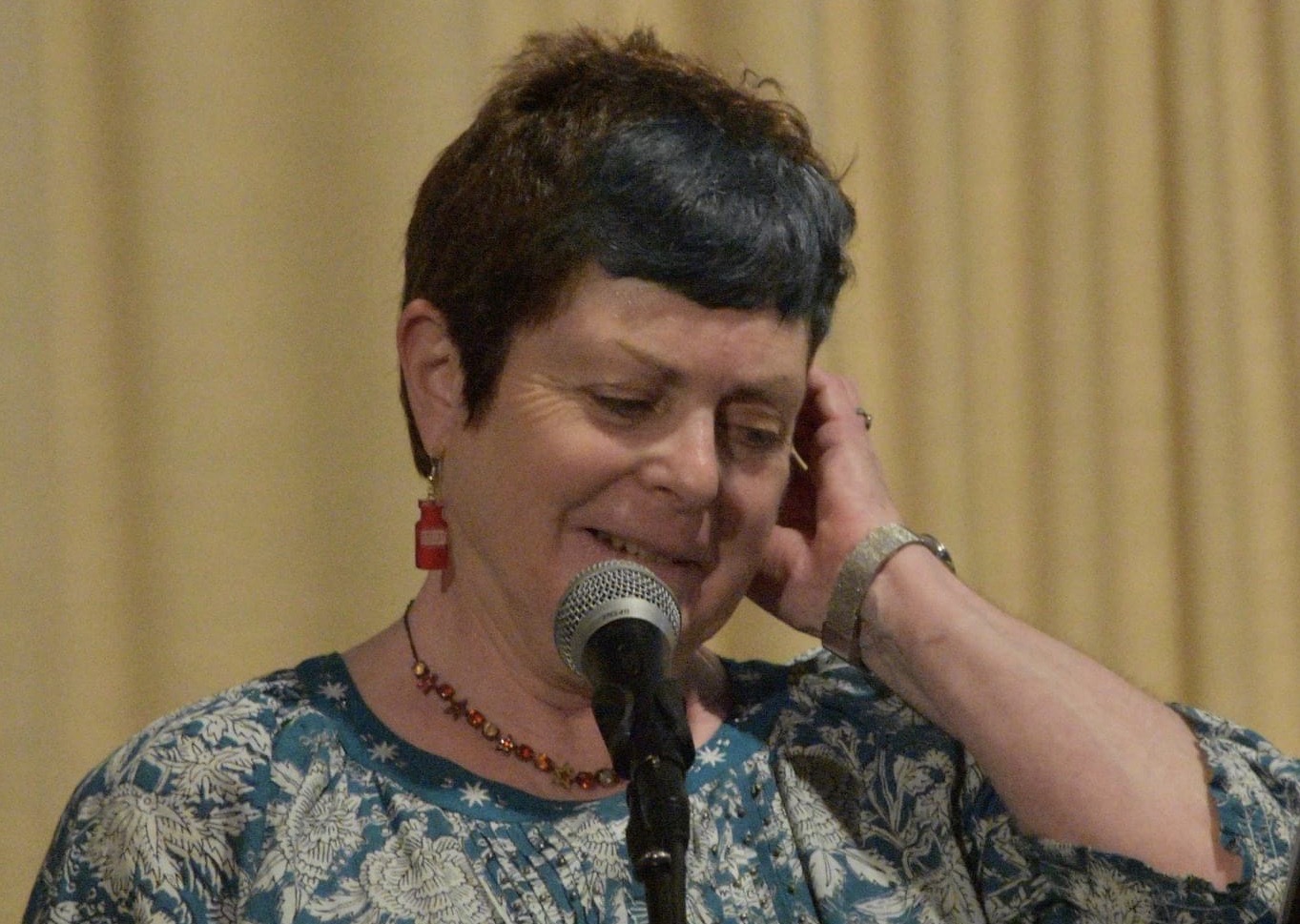 The winning poem struck me on the very first reading and it became clear to me that this was the one every other poem had to beat. Others came close and put themselves in the running. There were lots of poems about loss, about place, about water – all topics that resonated with me – and the writers showed their willingness to attempt many different ways of presenting their words on the page. Truthful, authentic writing shines through and doesn't need dressing up in too many perceived 'tools' from the poetry 'tool box'. The most skilful poets made sure they carried me with them, selecting just what was needed in terms of poetic gadgetry to best make their mark.
Once I had got my shortlist of twenty, I read each one out loud to test it for sound, rhythm, pace, impact. It surprised me how clearly the final poems almost picked themselves, making their meaning clear, displaying craft, making me think, drawing me in. They felt 'real' and honest, proved that poetry has the power to move and excite, to paint vivid pictures of our lives with all their richness, complexity and poignancy.